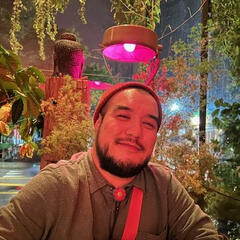 Zachary Clemente
Comics event organizer, novice publisher, technology professional.
---
About
Zach is an event organizer and IT professional living in Somerville, MA. He's currently the Outreach Co-Director for the Massachusetts Independent Comics Expo (MICE), which is producted by the 501(c)(3) Boston Comic Arts Foundation. He also runs Bulgilhan Press, an independent small press dedicated to publishing new and self-indulgent comics.By day, he works for IDEO, a global design firm in a community & technology lead role. He has previously written self-published sci-fi comics with friends and in a former life focused on large-scale interactive installation art; he may even return to it one day.
---
Independent Artist Tech support
Zach has 10+ years of professional IT support experience and would like to use those skills to aid the freelance artist community with their tech issues best he can, without a fee.If you're having a computer problem and would like Zach's help, fill out this form as thoroughly as possible and he'll get in touch.
---